Two-way bid for 2026 Olympics possible, as Turin withdraw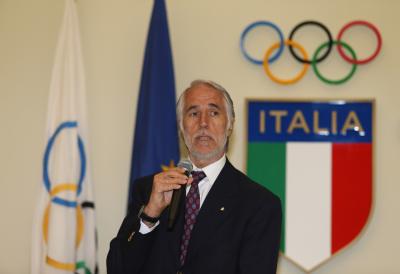 ROME – After a joint bid from Turin, Milan and Cortina d'Ampezzo to host the 2026 Winter Olympics was branded "dead" on Tuesday, an agreement between Milan and Cortina has begun to gather momentum.
 According to sources, there were irreparable differences between the cities, which lead to the downfall of the three-way bid. Chiara Appendino, mayor of Turin, was quick to state, in an interview with La Stampa, that the agreement between the three cities was a "botch-job" and therefore couldn't continue. Claims that Turin pulled out, she continued, were "absolutely false", instead attributing the breakdown of the agreement to the complications involved with hosting a multi-city event.
 The door has been left open for Turin to re-enter the bid alongside Milan and Cortina by Giovanni Malagò, the president of CONI (the Italian National Olympic Committee), who maintained that there was still time, adding that he hoped "sense would prevail". The governors of Veneto and Piedmont, in which Turin resides, were both in total agreement, calling on Appendino not to "squander this opportunity"; Sergio Chiamparino, Piedmont's governor, even said he was "ready to go to Rome and sit round a table" to get an agreement reached, speaking in direct opposition to Appendino's position.
 Regardless of Turin's involvement, CONI has confirmed that they will be presenting a Milan-Cortina bid to the International Olympic Committee, despite a possible lack of government support. Giorgetti has given no direct opposition to the new proposal but maintains that there will be no government guarantees; instead, Veneto and Lombardy "will have to take on the burden".
 The two Deputy Prime Ministers are in disagreement about the new proposal, having both voiced their disappointment at the 'death' of the three-way bid – Di Maio placed the blame at CONI's door, accusing them of a "lack of courage". He believes that Milan and Cortina's bid will fail, according to sources, while Matteo Salvini has given his public support for the proposal, calling for the government to provide financial support for the bid. He considers the project "beneficial for 60 million Italians", and has therefore promised "to do everything possible in order that the Games take place in Italy".
 Government guarantees could be the 'make-or-break' factor for the success of the bid, according to Malagò, who is certain that "Italy has less chance of winning" without them. A change of heart from Turin, then, could well be vital for Italy's probability of success. Such an outcome seems, however, to be unlikely, and so may spell disaster for the bid.
 After withdrawals from bids for the 2020 and 2024 Summer Olympics, both of which proved very unpopular with the public, a third failed proposal is unlikely to be received any more favourably.