Muslim to be celebrated alongside Christian martyrs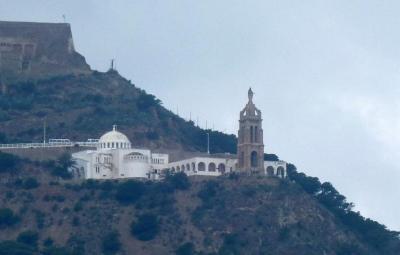 ORAN – A Muslim will be represented alongside 19 Christian martyrs at the Notre-Dame sanctuary of Santa Cruz in Oran (Algeria), a monk told catholic radio station InBlu on Tuesday.
 Nineteen Christian martyrs killed in Algeria between 1994 and 1996 will be blessed on Dec.8 in the port city of Oran.
 "There will be an official icon where 19 martyrs will be represented together with a young Muslim called Mohamed" said trappist monk Father Thomas Georgeon. Oran was chosen as location for the ritual in remembrance of the bishop of the city, Monsignor Pierre Claverie, who was killed on Aug.1 1996, alongside his young Algerian driver.
 Although not being blessed himself, Mohammed Bouchikhi will be portrayed alongside the figures of 19 blessed martyrs. In January Pope Francis gave authorization for the blessing ceremony to take place in Oran.
 "We met Pope Francis with the Algerian bishops in September 2017. The Pope was well informed on what happened. The bishop of Oran was the last one killed in 1996. He was killed alongside his Muslim friend Mohamad. The pope asked me if Mohamed was a strict Muslim believer or was on a path towards the catholic credence. I could tell from the pope's voice that he would have been happy to authorize his blessing if the young Muslim was leaning towards catholic tendencies" said Fr Georgeon.
 Mohamed will still be included in the blessing process and his family will be present. "In this instance Christian and Muslim blood will mix. This isn't only a chance to celebrate the Christian martyrs killed between 1994 and 1996 but also a chance to remember 200,000 Algerians Muslims killed between 1990 and 2000. This celebration is also for them," said Father Georgeon referring to the Algerians who died in the nation's civil war against Islamists.
 jp-gr