Commonwealth Club Cricket Cup returns to Eternal City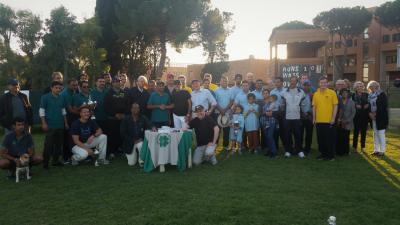 ROME – The annual cricket showdown between Commonwealth embassies based in the Eternal City has returned, courtesy of the Commonwealth Club of Rome and the Italian Cricket Federation.
 The tournament originated in the 1960s and 70s, and was originally known as the 'Rome Ashes', with teams from the British and Australian embassies taking on the Commonwealth War Graves Commission, the FAO and a few international colleges in Rome.
 Last year, the 'Rome Ashes' was revived, but with new challengers; alongside the British and Australian teams, the Pakistani and Indian embassies took to the pitch, as did a team from the organisers of this year's tournament, the Commonwealth Club of Rome. The Pakistani and Indian teams dominated, taking first and second place respectively, with the British completing the podium.
 Returning to defend their title, Pakistan are hoping that the appointment of Imran Khan (former captain of the national team) as Prime Minister will inspire them to victory. The embassies of India, Britain and Australia, however, are as determined as ever to stop them, and this year will be joined in their pursuit of the title by a Bangladeshi side.
 The tournament takes place on Sept. 29 at Rome Capannelle Cricket Ground, accompanied by a Commonwealth Food Fair. All are welcome to attend, and anyone interested in playing is invited to contact CCR.