Mini submarine to survey WWII site at Lake Garda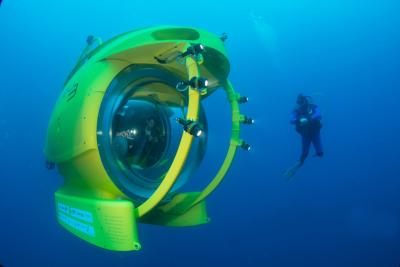 LAKE GARDA – A week-long exploration of an American amphibious craft that sunk during the Second World War is due to be carried out at Riva del Garda. A team from ProMare, a non-profit underwater archaeology foundation, led by founders Brett Phaneuf and Fredrik Soreide will conduct the investigation, which will take place from Sep. 28 to Oct. 5. A three-man mini submarine will be used to descend to the depth of the sunken craft. The goal of the operation is to conduct a full survey of the sunken vehicle and locate any associated objects, such as traces of the soldiers.
 The craft, commonly known as a DUKW, sank during an undercover crossing of Lake Garda on April 30, 1945 after an engine malfunction, which tragically lead to the deaths of all but one of the 26 crew members; Cpl. Thomas Hough was the lone survivor.
 This exploration will bring to fruition a project that was first launched in 2004, when ProMare first undertook an unsuccessful mission to find the sunken vehicle. It was only in 2012, after many hours of exploration, that the vehicle was located at a depth of 276 metres by a local volunteer group, Gruppo Volontari del Garda.
 Over the years, a number of relatives of the victims of this tragedy have been found by the Association Benàch, the local history society, which lead to a monument in memory of the 25 men being erected, all of whom are still listed as 'Missing in Action'. Antonella Previdi and Ben Appleby from the Association Benàch are organising support for the exploration as well as a commemorative service at the end of the week.
pm