"La Lollo" health scare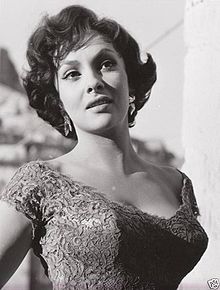 ROME – Doctors were monitoring the health of Italian screen diva Gina Lollobrigida after an incident at home, hospital sources said on Monday.
 The incident only came to light because the popular actress, 91, was due to appear on yesterday's episode of national television chat show Domenica in. 
 La Lollo started bleeding from the nose before her appearance and as a precaution decided to go to San'Eugenio hospital in Rome's south.
 "Gina Lollobrigida should have been here but, unfortunately, there has been an accident at home and she is recovering in hospital," Domenica in host Mara Venier announced on air. 
 The show then crossed to the hospital, where La Lollo's assistant reassured the audience there was nothing to worry about. 
 "Gina is fine, just a little nosebleed," Andrea Piazzolla said. "[She] is due to leave the hospital late morning after a round of check ups."
 cc