Toxic mushrooms leave two dead, four seriously ill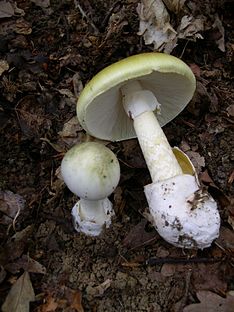 ROME – A couple poisoned by mushrooms it had mistaken for eggs, has died after four days in intensive care at Rome's Policlinico Gemelli Hospital, health sources said on Friday.
 Giancarlo Dantini, 78, collected the mushrooms in the Rocca di Papa woods. His wife, Giuseppina Borriello, 72, used them to prepare what she believed to be an egg salad for Sunday lunch with relatives. Instead she had unknowingly served up Amanita phalloides – said to be nature's most toxic and dangerous mushroom – causing lethal intoxication by attacking the liver and kidneys.
  Four family members remain in a serious condition, including the couple's 16-year-old granddaughter, whose mother – an elementary schoolteacher – has already undergone liver transplantation. Mr Dantini's sister and her daughter – an accountant – are being monitored continuously.
 cc