UN report: World hunger on the rise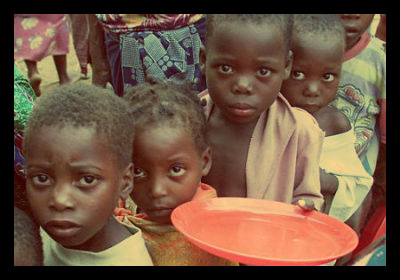 ROME - World hunger is rising, with 821 million people – 17 million more than in the previous year – going hungry in 2017, a UN report has revealed on Tuesday.
 It is the third year in a row that hunger in the world has continued to rise, returning to levels from a decade ago.
 The State of Food Security and Nutrition in the World report, authored by FAO, IFAD, PAM UNICEF and WHO, named conflict, economic slowdown and climate change as the key forces behind rising global hunger levels.
 According to the report, since the early 1990s, extreme climate-related disasters have doubled, undermining food production, affecting its quality and availability.
 Highlighting the link between climate change and hunger, the report also found countries with high climate variability and extremes have more than doubled the number of undernourished people compared with countries with low climate extremes.
 The situation is worsening in areas of South America and Africa, which experience severe agricultural drought, the report said.
 Africa remains the continent with the highest number of malnourished, affecting almost 21 per cent of the population. 
 The UN warns unless urgent action is taken "there is a risk of failing to achieve the target of hunger eradication by 2030".
 cc