Clash with suspected mafia boss halts Madonna festivities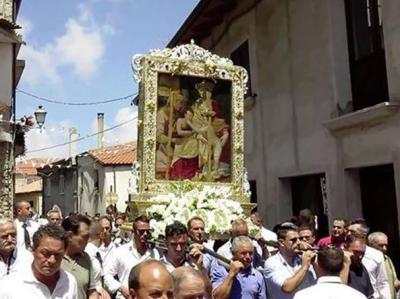 ZUNGRI - The Carabinieri brought a religious procession in Zungri to a halt to prevent a suspected 'Ndrangheta boss from leading the celebrations.
 On Sunday, at the Madonna of the Snow procession taking place in the Calabrian town, the important decision about who should carry the effigy of the Madonna was being made. Giuseppe Accorinti, aged 59 and a suspected mafia boss, was among those who insisted on being in pride of place.
 The organising committee instantly refused his request and an argument broke out. Quick to the scene were the local Carabinieri who swiftly blocked the procession.
 After the procession was brought to a halt, Accorinti left the scene and the festivities continued without him.
 Although Accorinti is an alleged 'Ndrangheta boss, he currently has no criminal record or outstanding evidence against him and so he was allowed to walk away as a free man.
lb