Colin Firth's wife drops legal battle with former Italian lover
Livia Giuggioli (left) alongside Colin Firth
ROME – Livia Giuggioli, the wife of Oscar-winning British actor Colin Firth, has dropped stalking charges against her former lover, an Italian reporter working for the State-run news agency ANSA, after the two parties found common ground, deciding to ditch the case, legal sources said.
 A joint statement by the lawyers of Giuggioli and Marco Brancaccia, Brazilian correspondent for ANSA, announced that "for the good of their respective families they decided to reach an agreement to close the judicial dispute."
 Giuggioli had initially complained about Brancaccia's "frightening campaign of harassment over several months," which included threats after she broke off their turbulent two-year long romance. Brancaccia had sent Firth a nude photo of his wife, which he had received as a sign of endearment before their affair came to an abrupt end.
 The journalist had allegedly sent a blackmail email, revealing his intentions to make the story public. The Investigative Unit of the Carabinieri have since confirmed the existence of several abusive messages which would be enough to prosecute Brancaccia, although further information has not been disclosed.
 In March, Brancaccia shifted onto the front foot: "Giuggioli and I were engaged, she wanted to leave Colin for me. There was a sea of mud against me to try to save the image of a marriage which ended years ago," he said, adding that he was trying to protect the reputation of the couple in what he saw as a facade marriage.
 Brancaccia hit back at the accusations, filing a complaint for defamation and stressing that he only sent "two WhatsApp messages and an email," before joking that he must be: "the only transoceanic stalker."
 "When I revealed to Colin my relationship with Livia," which occured during the Firth's temporary separation, "she accused me of stalking out of fear that I could make public what she had revealed to me about her marriage," Brancaccia said.
 "I'm sorry to have involved Colin but I cannot tolerate my reputation being muddied to save his wife's," he concluded.
 Details of the undercover affair between Giuggioli and Brancaccia will remain private, with the former lovers hoping to be spared further public embarrassment.
 The lawyers from both parties, Rosita Vallone, Andrea Order and Livia Lo Turco, together announced that the case had been adjourned to October 3 in order to allow time for an agreement to be formalised.
 They refused to comment further on the matter, although the final settlement reportedly may include financial compensation.
 af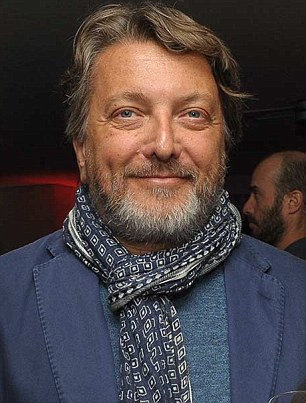 ANSA journalist, Marco Brancaccia