Election day delays as Italians head to polls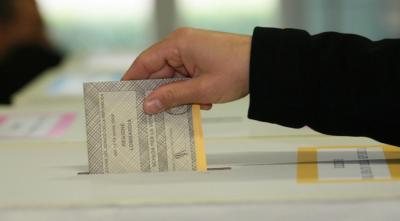 ROME – Italians headed to the polls on Sunday in elections that will decide the course of the country amidst a slow recovery from the economic crisis, crippling public debt and a growing wave of populism. However, long lines and delays were recorded at a number of polling stations.
 Over 46 million voters are eligible to vote for the Chamber of Deputies, whilst 43 million will vote on the senate (where the voting age is higher). Italian nationals living abroad will also have their say with 18 international parliamentary seats up for grabs. Likewise, the national elections coincided with the regional voting in Lazio and Lombardy.
 The European Union, in particular, will be watching on, with various parties promising tougher stances towards Europe's financial and immigration strictures.
 Protests were recorded in the Sicilian capital of Palermo where polling stations were delayed in opening after two of the colleges had to reprint voting cards in the night after mistakes were discovered. Local media reported that some stations in the city has opened two and half hours later than planned.  
 Problems also emerged in Rome with incorrect cards being distributed to voters in seat 2167 in Via Micheli. Officials were alerted to the mistakes to the list of candidates on the card by a voter. 36 previous votes had to be removed from the ballot box and sealed.
 Voting in the capital is also said to have been delayed by the anti-fraud measures in places, with lines developing at a number of stations. Problems have also been reported in Alessandria.  
 One Milanese voter fell afoul of the rules concerning secrecy of the ballot box after he took a photo of his card on his mobile. The click of the camera was detected by officials at the polling station who asked Carbinieri to intervene. The man, believed to be originally from Ecuador, had his vote annulled.
 One of the early voters in Rome's 535th section was President Sergio Mattarella who will be tasked with trying to appoint a government in the coming days, with most polls suggesting that the contest will result in a stalemate. Mattarella stayed in line to vote, though apparently forgot to collect his identity card after voting.
tw