Arrests made over alleged corruption of judicial documents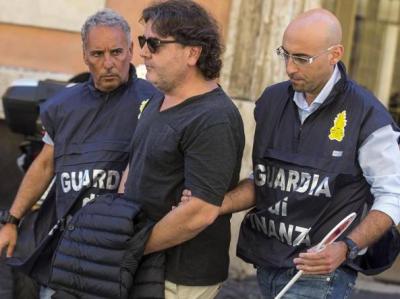 ROME - Italian businessman Stefano Ricucci and magistrate Nicola Russo were arrested this morning by Roman finance police under allegations relating to the corruption of judicial documents.
 Russo, a judge for Lazio tax commission and the State administrative court has been suspended from service effective immediately. Another businessman, Liberato Lo Conte, has also been arrested in connection with this case.
 These proceedings were ordered and carried out this morning following allegations that an agreement existed between Ricucci and Russo, in which Ricucci's sentence for tax offences would be adjusted in his favour in exchange for money and other "gifts."
 Various documents that were seized a year and a half ago have provided insight into the situation and a basis for the recent arrests. The documents reveal that Russo was linked to the two businessmen by what investigators have defined as "bonds of trust" and "friendship." Russo should have distanced himself from the 2016 case because of this conflict of interest, however, he remained closely involved, and proceeded to allegedly tamper with legal documents.
 The investigations spring from the July 2016 operation in which Ricucci and fellow businessman Mirko Coppola were imprisoned for tax offences, involving a 20-million-euro tax dispute between the Magiste Real Estate Property and the Inland Revenue.
 eh