'Ndrangheta implicated in Slovakian journalist murder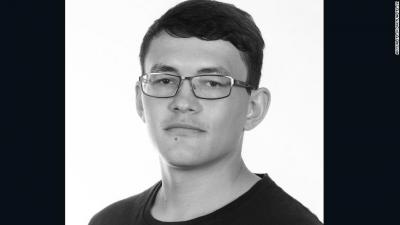 ROME – The death of the Slovakian reporter, Jan Kuciak, who was shot and killed in his flat in Bratislava along with his partner, Martina Kusnirova, may be linked to the Calabrian mafia, the 'ndrangheta, after it emerged that he had been investigating the criminal organisation's role in Slovakia, according to judicial sources.
 Speaking to La Repubblica, the editors of the "Aktuality" website that Kuciak worked for said they couldn't "say exactly what happened. But we can reconstruct the mosaic of that with which he was busy."
 "Jan had discovered how people who arrived in Slovakia from Calabria years ago were managing European funds with people close to the cabinet of the prime minister," they added. "He had gathered data and information. There were reports and incontrovertible facts. He had arrived at the end of the investigation, he was ready to write."
 Aktuality confirmed that it will publish an investigation of the victim on the co-involvement of businesses managed by the mafia in public and EU contracts.
 Police confirmed on Sunday that Kuciak and Kunirova had been discovered in their flat with single fatal gunshots to the head, and on Tuesday Slovakian Prime Minister, Robert Fico, issued a reward of one million euros for anyone who can provide information on the killer.
 Fico described the murder as "an attack without precedents against the freedom of expression and against democracy."
 However, Tibor Gaspar, the head of the Slovakian police, said that they were still uncertain as to when the killings had taken place between Thursday and Sunday.  
 Speculation is now centring on the role that the infamously brutal Calabrian organisation may have played in the pair's deaths.
 Kuciak was said to have been following the trail of certain revenue streams in Slovakia for over a year, exploring connections between leading political and business figures and the 'ndrangheta.
 Tom Nicholson, a Canadian journalist in Slovakia writing in Politico, argued that he and Kuciak had seen files from the country's secret service relating to the fraudulent use of European Union funds.
 "Slovakian organised crime," Nicholson continued, "had never killed a reporter, even in the ugly old days. While Italian mafia groups don't have these scruples."
 Meanwhile, Marek Vagovic, head of the investigative section of Aktuality confirmed that he and many other journalists at the website had been put under police protection following Kuciak's death.
 Kuciak was a well-respected figure in the Slovakian media, according to the editors of Aktuality, and had previously worked on the cache of leaked documents from tax-havens, known as the Panama Papers.  
tw