Families demand action for relatives 'sold' in Mexico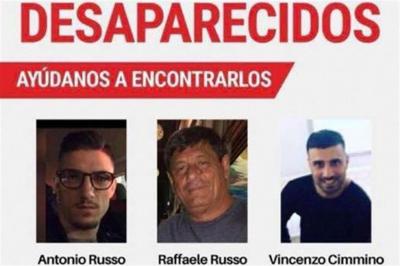 ROME – The families of three Italians kidnapped in Mexico have appealed to the Italian government on Monday to apply pressure to local authorities to find their relatives who are said to have been "sold," according to Il Fatto Quotidiano.   
 Four Mexican police officers have been arrested following the sale of three Italian nationals in the country, though, as yet, those arrested have provided no further information on the whereabouts of the men.
 According to their family, Raffaele Russo, 60, his son Antonio, 25, and his nephew, Vincenzo Cimmino, 29, were sold for 1000 pesos, the equivalent of 43 euros, to a criminal gang. All three Italians are natives of Naples.
 The area of Jalisco where the men were taken is known for kidnappings, especially of foreigners, by gangs related to the drug trade who hope to exchange the hostages for money.
 Mexican investigators believe that the "Jalisco Nueva Generacion" gang may have been responsible and have been conducting searches with dogs.
 Il Fatto reported that the Mexican authorities had confirmed that the elder Russo had been using a false identity in the country, checking into hotels under the name of "Carlos Lopez." They are concerned that the pair may have encountered the Jalisco gang prior to their kidnap.
 The family were, however, forced to deny speculation, that surfaced in the Mexican press, that Raffaele Russo had convictions for fraud in Italy, stating instead that they were "good people" and "simple travelling salesmen" who had travelled to Mexico for work.
 The Italian Foreign Ministry said that they were following the case "with the greatest attention" through the Italian embassy in Mexico.  
tw