Man arrested in 'Ambulance of Death' case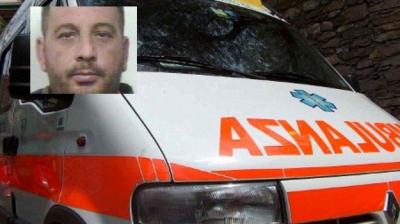 CATANIA – A Sicilian ambulance worker has been arrested on charges of murdering three elderly patients in his care in order to charge their families money for funerals, according to the public prosecutors of Paternò.
 Davide Garofalo, 42, has allegedly been taken in by police on suspicion of deliberately administering air into the veins of the patients in order to collect money from their families for funeral services. Il Fatto Quotidiano reports that more than 50 cases in which patients fell to the same fate are being examined by police, in what is being called the 'Ambulance of Death' (Ambulanza della Morte) investigation. Two other ambulance workers are said to be under investigation for similar incidents, as told by the Paternò prosecutors.
 The three victims attributed to Garofalo were an elderly woman and man, and a 55 year-old who died in 2015, according to news sources.
 A spokesperson for the public prosecutors of Paternò described the case as that "the people did not die by the hand of God," but "to earn 300 euros instead of 30 or 50." He described the Garofalo as injecting the patient with air so that they would die of an embolism, and the family's fragile state to ask them to pay 300 euros for extra funeral services. These 'extra' services have been described as the 'dressing' of the deceased.
 Garofalo is also being investigated on charges that he is associated with varies Mafioso groups, and that the money gleaned from these went to mafia organisations, according to the prosecutors of Paternò.
 The investigating judge has said that Garofalo has been arrested "for voluntary homicide against three elderly and sick people, crimes committed with the aggravated circumstance of having facilitated the illegal activities of both with the Biancavilla Mafia clan, historically called the Mazzaglia-Toscano-Tomasello family, and with the Mafia clan of Adrano usually called the Santangelo."
hl