Borsalino declared bankrupt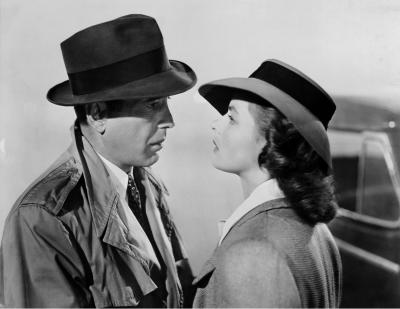 Humphrey Bogart wears a Borsalino felt hat in 'Casablanca.'
ALESSANDRIA - In the year of their 160th anniversary, the renowned hat maker Borsalino faces liquidation. The Alessandrian court rejected the second bankruptcy agreement request from the company Monday. The luxury brand was seeking court protection from creditors, according to news sources.
 The designer has been a favourite with celebrities and politicians for decades, attracting fans such as Humphrey Bogart, who wore Borsalino in 'Casablanca,' Rihanna, Winston Churchill and Ernest Hemingway,
 According to Reuters' trade union sources, creditors of the hat making company are owed around 18 million euros.
 In 2013, Borsalino made public that the company had suffered a large loss. Despite being under the new management of Hares Equita group, and an influx of 10 million euros from the private equity company into the running of the luxury brand, according to news sources, Borsalino still faces enormous pressure from creditors.
 Amid the Italian financial crisis of 2008, the brand has been dogged with scandal, as the former majority owner Marco Marenco was stripped of his powers in 2008 and arrested for alleged bankruptcy and fraud in 2015.
 Borsalino's financial situation has been more positive since coming under Hares Equita management, declaring an estimated 17 million euros of profit this year, and a projected 20 percent increase in 2018. Despite these figures, the company's application for court protection against creditors has been rejected for the second time.
 The company, which employs 135 workers and produces an average of 150,000 hats a year, has not released an official statement following the court's decision. The representative of trade union CGIL, Maria Iennaco, said workers at the Borsalino factory near Alessandria were "tense and nervous" about the situation of the company. Yet, she highlighted that "there is work and there are orders. The company is healthy."
 The bankruptcy of the company does not mean that the brand's owners, arguably the 'real treasure' of the company, cannot continue. The decision of the court does not necessitate that production will stop, and, as the company extends beyond hats to clothing and perfumes, there are many hoping the iconic Italian design brand will survive the major financial obstacles.
hl