Pope says treatment can be suspended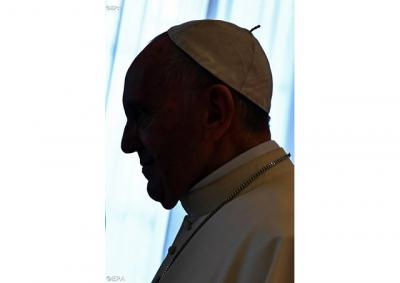 ROME - Pope Francis said Thursday that "It may be morally permissible to give up or suspend the treatment" when death is inevitable. His statements, made at a Pontifical Academy conference on end of life treatment, are a reaction against today's "insidious temptation to insist on treatments that produce powerful effects on the body, but sometimes do not benefit the person's integral good."
 The pontiff appealed to secular philosophy in interpreting the Hippocratic oath and Catholic doctrine in terms of humanist philosophy:
 "the categorical imperative is to never abandon the sick." He said that this care should be interpreted in a holistic mentality towards the end of life as a whole, a point at which treatment is often to prolong rather than save the life of the patient.
 "It is morally possible to renounce the application of therapeutic means, or to suspend them, when their use does not correspond to that ethical and humanistic criterion which will then be defined as the proportionality of care," said the pontiff. This is no surprise as Archbishop Vincenzo Paglia made a similar statement about the British Charlie Gard case: "we must also accept the limits of medicine and … avoid aggressive medical procedures that are disproportionate to any expected results or excessively burdensome to the patient or the family."
 The pope differentiated the withholding of treatment from euthanasia as "an action with an ethical significance other than euthanasia that always remains unlawful." The pontiff's differentiation is much more complex than it seems. The withholding of treatment with the conscious result of death is known as "passive euthanasia," defined against the "active euthanasia" which is practiced in the Swiss euthanasia clinic, Dignitas.
 Active euthanasia is only legal in Belgium, Canada, Luxemburg, Switzerland and passive euthanasia is ambiguously legal in 9 European countries.
jp-kvh