Battle lines drawn as Forza Italia gathers allies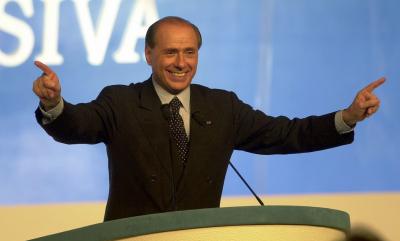 Former Prime Minister Silvio Berlusconi. Photo from wikipedia.org
CATANIA - Former Prime Minister and Forza Italia (FI) leader, Silvio Berlusconi, has announced that an alliance pact has been agreed with the Northern League and Brothers of Italy (FDI) for next year's general election.
 In a two-hour dinner conversation, Berlusconi, Northern League leader Matteo Salvini, and FDI head Giorgia Meloni discussed a pact for the centre-right alliance. The dinner took place in the Sicilian city of Catania, where the leaders are staying to lend their support to Governor candidate Nello Musumeci in Sicily's regional election on Sunday.
 Berlusconi has stated that "the pact has already been sealed … the foundations have been laid for the path to win the elections." FDI head Meloni was less optimistic in her approach, saying that "it's early to say that we have wrapped up an agreement on the programme of government. We want to construct a serious, concrete programme and you don't finish that with a dinner at 11 o'clock in the evening. We didn't talk about the premiership, about names, but about the objectives to set."
 The Sicilian election on Sunday is being seen by some as a dress rehearsal for next year's general election. Berlusconi's candidate, Musumeci, is closely followed by Giancarlo Cancelleri of the 5-Star Movement. Thus, a success for Cancelleri could be a sign of a larger victory for M5S next year at the regional level against Forza Italia and its allies.
 M5S have refused to ally themselves with another party, although the recently passed Rosatellum election bill favours coalition parties. M5S have accused Forza Italia and the Northern League of electoral fraud for passing the bill through the Senate. If Berlusconi's alliance with Salvini and Meloni holds true, it will make it that much harder for M5S to gain a majority of seats in Parliament. 
 Recent polls are suggesting that the elections may be inconclusive, even after the parties group together in coalitions. This would mean a grand coalition between the left and the right for the second time running.
hl