Victims' charity calls on UN to end child rape epidemic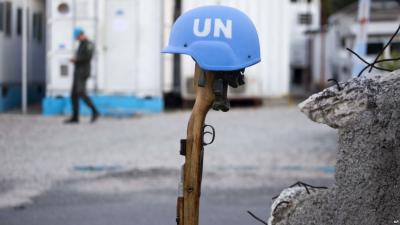 GENEVA - Hear Their Cries, a Swiss-based NGO protecting victims and whistleblowers of peacekeeping missions, has condemned the UN's on-going child rape epidemic, estimated at 60,000 victims over a decade.
 Marking UN Day with a conference in Washington DC, Hear Their Cries called upon member State governments to create a joint investigation protocol with the UN. Hear Their Cries Board member and former UN investigator, Peter Gallo, said "the United Nations does not effectively investigate and prosecute perpetrators of child rape. This must change."
 While the UN's problem with peacekeepers raping children has been covered in the press over the years, Gallo pointed out that only at this year's General Assembly did the UN admit that the problem outside of peacekeeping is probably larger. During the Secretary General's 2016 review, the international humanitarian body admitted to 145 cases of sexual abuse and rape in peace operations in 2016 alone. These cases involved 311 victims, many of whom were children.
 Hear Their Cries lawyer Professor Andrew MacLeod said "It is time that Member States, including the US, UK and Australia now used their Sex Tourism laws to prosecute their nationals who have been using their UN posts and immunity to perpetrate child rape."
 While British authorities have been warning since 1999 that predatory paedophiles are targeting children's charities in the developing world to get access to children, to date the UN has not facilitated the prosecution of any of its staff members – even though the problem is perceived by many as huge. 
 Hear Their Cries plans a further conference in New York to examine legal options on behalf of victims of child rape.
hl