F-35 program 'behind by at least five years'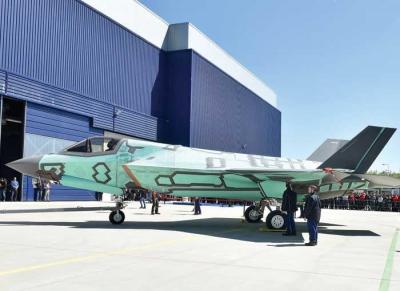 ROME- The F-35 program "is behind by at least five years" due to "multiple technical problems" and the cost of these fighter planes has "practically doubled", the Court of Audit has reported. Potential employment in Italy has also failed to reach the "hoped for dimension". Despite all the financial difficulties, however, "the investments in terms of financial, instrumental and human resources are fundamentally tied to the continuation of the project" and there would be significant economic losses if the project would be terminated now. Italy's F-35 Strike Fighter program aims for the acquisition of 90 F-35 state-of-the-art fighter jets.
 In their analysis, the Court of Audit spoke of the audit report conducted by the State. The financial judges outlined "the estimation that the occupational return that would be generated as part of the Industry, initially equal to 6400 jobs, has been reduced to the more realistically feasible estimation of 3.586 units, even considering the upgrading of Leonardo-DV in Feb 2017."
 The program has seen downsized returns, although they are not irretrievable losses, according to the financial magistrates. The report clarified the program's purpose: the development and production of aircrafts of the latest generation, with multi-role abilities, low observability conditions and flexible use in complex operations, which Italy has participated in since the program's conception, the pursuit of strategic goals (partial replacement of a fleet and the maintaining of national sovereignty) and economic goals (forecasted industrial, occupational and technological returns).
 "The creation of a system of aeronautic weapons of the latest generation is certainly a demanding challenge in terms of cost and time…" the report read, "The aircraft needs to be equipped with the latest technologies, as exceptional as they are new." However, "the increase in the number of aircrafts commissioned by the Partners in the last five years have in fact given us a glimpse at the increasing likelihood of a rapid rise in industrial returns in the future.
 In Dec 2016, Italy became the first country outside of the United States of America to take delivery of the state-of-the-art F-35 fighter jets. The F-35 program has sparked discussion in Italy's State Parliament again and again. Then President of the Republic Giorgio Napolitano constantly reaffirmed that there would be no turning back by exerting Government's executive power over Parliament in matters of Defence spending to ensure the continuation of the project in the face of critics, especially the Five Star Movement, who have repeatedly classed the project as a waste of time and money.
zt