Ciro Cirillo, President of Campania kidnapped in 1981, dies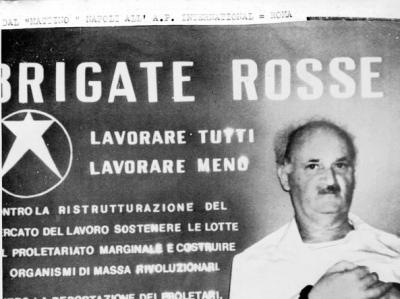 Cirillo during time in captivity
NAPLES- Former Regional President of Campania, Ciro Cirillo, has died aged 96, according to local authorities. He was a key figure in the former Christian Democracy party and was kidnapped by the Red Brigades (Brigate Rosse) at his home in Torre del Greco, Naples, in 1981. During a shoot-out, his police escort Giovanni Senanzi and chauffer Mario Cancello were killed, whilst Cirillo's private secretary Ciro Fiorillo sustained serious leg injuries. The then-President of Campania was held captive for 89 days in circumstances which remain a mystery to this day.  
 The Christian Democrats negotiated with the terrorists for his release; the Red Brigade said they released Cirillo after being paid 1.45 billion lires (748,000 euros today). This was controversial move by the party, seeing as they refused to negotiate during the kidnapping of Christian Democrat Aldo Moro, who was killed after 55 days in captivity. The background and details of Cirillo's release were never conclusively known, with many suspecting the involvement of the secret service and Camorra mafia boss Raffaele Cutolo.
 In an interview with La Repubblica in 2000, Cirillo reported that he had written a letter telling the truth about the kidnapping and that it was in his lawyer's possession to be released after his death. In later interviews, however, he retracted the claim, telling Il Mattino: "It was a bluff. There was a period where I was harassed by journalists. Two Tuscan journalists stood out… I invented a story of a secret account to brush them off." In this final interview in 2006, he spoke of how only "hazy memories" remain of his kidnapping and his disappointment with the Christian Democracy party, who asked his to leave office after his release.
 A native of Torre del Greco, Cirillo worked for Naples Chamber of Commerce and was a party official for Christian Democracy, serving as provincial party secretary during the 1960s. He became President for the Province of Naples in 1969 and was elected President of the Campania Region in 1979.
 The Mayor of Torre del Greco, Ciro Borriello, remembered Cirillo in saying "an important politician in the 70s and 80s in Campania leaves us." Addressing the conspiricies over his release from captivity, Borriello reminded his local community that "this is a time to remember Cirillo only, as well as to extend wishes to Cirillo's family and the families of the two victims who died during the dramatic kidnapping of 1981." 
 The funeral is set to take place in the afternoon of Monday 31 July at Carmelitani Scalzi church in his hometown of Torre del Greco, Naples.
 Cirillo was married with children.
 Born: February 15, 1921. Died: July 30, 2017. 
zt