First 30 Roman "nasoni" closed, PD blasts decision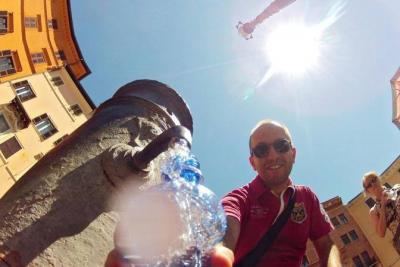 ROME - As the capital has been struck by a drought, and the driest Spring in 60 years according to meteo.it, controversial measures have been taken to tackle the problem. Since Monday, 30 "nasoni" fountains (fondly nicknamed "big noses" because of the shape of the taps) have been switched off.
Throughout the summer, 30 a day will be closed, until almost all but 85 of 2,172 of the Eternal City's fountains will be out of use. The decision was made by Acea,  the company which manages Rome's water. Head of Acea Paolo Saccani wrote in a letter to Rome's mayor, Virgina Raggi; "We know perfectly well the inconvenience that this will cause, but it is due to the exceptional drought."
Appeals to keep the fountains running have been made by the Red Cross because of the risks for the homeless, and the Democratic Party for the damage it will do to the tourists images of the city, as well as to the elderly and children. "Not only does the commune want to close the fountains, but it wants to make Romans pay for water that was free until yesterday" commented Athos de Luca, the President of the Democratic Party's environment association.
Closure protests have taken place because this will hit the weakest parts of the population the hardest. It has also been reported in Italian daily Il Fatto Quotidiano that these fountains only consume 1 percent of the city's daily water. 
This motion has reduced the pressure placed on Lake Bracciano by about 20%. The lake is just north of the city, and water levels have been falling as Rome uses one of its most important water resources. Residents and tourists alike are crossing their fingers for rain, otherwise the "nasoni" will only be back working in October