Xnext and Moneyfarm enter innovative Endeavor network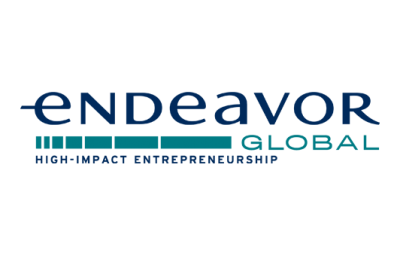 ROME— The pioneering high-impact entrepreneurship network Endeavor has chosen Bruno Garavelli, CEO of Xnext, and Paolo Galvani and Giovanni Daprà, the president and CEO of Moneyfarm, as the next members of the Endeavor network.
Endeavor Italia is a non-profit organisation that selects the highest potential entrepreneurs and helps develop their businesses during periods of upscale expansions in growth markets around the world.
The three entrepreneurs most recently selected by Endeavor were chosen by the International Selection Panel that recently concluded in London.
The process of selection involves a rigorous analysis of international venture capitalists and successful entrepreneurs, in which the panel assess the business strategies and potential of growth of the companies, in addition to their quality and personal capabilities of the entrepreneur himself.
Bruno Garavelli is the CEO of Xnext®, an Italian advanced inspection technology company which is the proprietor of Xspectra® technology. This technology is the most advanced X-ray real-time quality control scanner and can be used to perform in-line checks and security baggage controls.
"Participating in the selection process in London was an experience that was an important challenge with the high level of candidates and examiners, in an environment of friendship and constant discussion," said Garavelli.
"Having presented our first machine to Interpack 2017, the entry in Endeavor represents a new and fundamental step: with their support we drive towards increasing our success on the global market," he added.
The other beneficiaries of the support of Endeavour are Paolo Galvani and Giovanni Daprà of Moneyfarm, an online investment advisor and one of the largest digital wealth management companies in Europe.
The technology used by Moneyfarm allows the company to create a unique profile based on the customer's investment target and risk propensity, allowing people to manage their money in a simple and efficient way. The business has offices in London, Milan and Cagliari.
"Entering into the Endeavor network represents a great opportunity interact with innovative entrepreneurs and experts," explains the president of Moneyfarm Paolo Galvani.
"It's fundamental and useful for an entrepreneur to have the possibility to receive feedback from different points of view and prospectives, the ISP of Endeavor in London was a truly precious experience," said the CEO Giovanni Daprà.
CEO of Xnext, Bruno Garavelli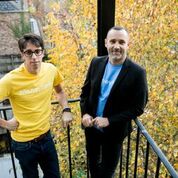 President of Moneyfarm, Paolo Galvani and CEO Giovanni Daprà