Pope Francis seeks 'humanity' from Lazio and Juventus
ROME—The directors of the Italian Serie A and the managers and players of Juventus and Lazio were granted a private audience by Pope Francis at the Apostolic Palace, ahead of the Wednesday's 69th edition of the Coppa Italia final.
 Both players and officials gathered in the Sala Clementina at the Pontiff's official residence, as Francis bestowed unto the players his best wishes for the game.
 The Pope congratulated the two teams for reaching the final of such a prestigious competition, not only praising their fine results but also describing them as "much loved by sports stars"
 However, the focus of his address was on the players' responsibilities as role models, and the importance of upholding the authentic values of sport.
 "I wish, therefore, to reiterate briefly with you the importance of sport in our time. Considering the charm and repercussions that professional football has on people, especially young people, you have a considerable responsibility," said Francis.
 "He who, with the proper behaviour, knows how to prove what he is worth can become an example to his fans. This is what I wish for you all: to be examples of loyalty, honesty, harmony and humanity," he added.
The Pontiff also spoke about the potential dangers of Wednesday's final and implored the players to be patrons of peace during the course of the game.
"Sometimes in the stadiums, unfortunately there are episodes of violence, that disturb the serenity of the games and the healthy fun of the people. I hope that, as much as is in your power, you always help keep sporting activity at just that, thank you to the personal efforts of everyone, to be the cause of cohesion between sportsmen and the rest of society."
Finally, the pope ended his address by thanking the players for coming and giving them his best wishes for great match on Wednesday.
jj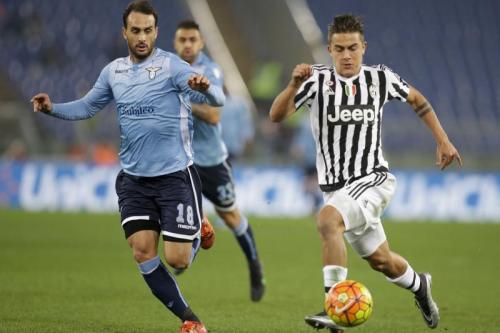 The 2017 Coppa Italia final will be contested by Lazio and Juventus