Grillo labels New York Times' measles exposé as 'fake news'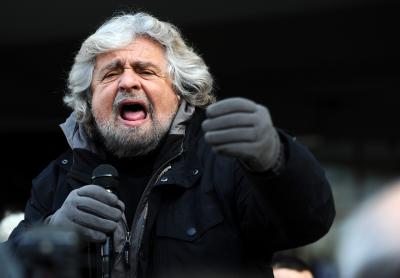 ROME-- The New York Times has accused Beppe Grillo's "Movimento 5 Stelle" party of being responsible for the increase in cases of measles across the peninsula, with their anti-vaccine campaign.
 The exposé was released at the same time that the weekly report from the Minister of Health evidenced an astronomical rise in the infectious disease, with 385 cases being registered in April 2017, five times the number of the same month in 2016.
 In the editorial, they accused Grillo of "parroting false links between vaccination and autism." Grillo fought back against these claims, labelling the piece as "fake news," with "not even a link, reference or statement" to support it.
 He went on to completely dismantle the US newspaper's editorial, stating on his blog that "there's no M5S campaign against vaccines, no anti-vaccine platform, and nor have we ever published false links between vaccinations and autism. The biggest contribution that I could have made to the spread of contagious diseases would have been if I had infected another child when I was little, but seeing as my parents aren't around anymore I can't confirm it, maybe the New York Times' private eyes could."
 Grillo then directed his tirade to the director of the American newspaper, inviting him "to provide sources for this fake news story," and added "a vaccine against journalists' bullshit should be made obligatory straight away." 
tm