Nadine 'still on FAO payroll,' agency quoted saying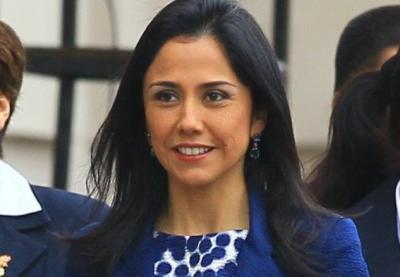 Nadine Heredia,former first lady of Peru
LIMA—Peruvian news agency, Peru21, reported Tuesday that former first lady of Peru, Nadine Heredia, is still on the payroll of the UN Food and Agriculture Organisation (FAO), despite months of ongoing judicial disputes that have kept her in Peru.
 Five months on from being named liason chief at the FAO's Geneva office, Nadine has still not been able to undertake her role and according to her lawyer, Wilfredo Pedraza, she has no trips planned due to her focus on her judicial proceedings.
Peru21 asked the FAO for clarification on the employment situation of the former first lady.
 "As far as we understand at the Peruvian office, the licence of Mrs Heredia with respect to her position in Geneva remains standing," they said.
 "There has not been any change reported with respect to the situation last December."
 Sources at the Peru21 reported that chief prosecutor Germán Juárez has also requested information from the FAO.
 "The Prosecution Office fears that she will escape Peru. If she breaches her code of conduct, immediately they would demand an impediment on her leaving the country or pre-trial detention," Peru21 sources said.
 Nadine will appear before the Prosecution Office again Tuesday to answer alleged claims from Marcelo Odebrecht, former executive president of disgraced Brazilian conglomerate Odebrecht, that the company gave the Nationalist Party dlrs 3 million in order to finance the presidential campaign of her husband, Ollanta Humala, in 2011.
 Following the accusations of Odebrecht, Nadine denied having received the money.
"We continue to uphold that the handover of this money did not take place," said Nadine.
jj