Bari welcomes Bif&st International Film Festival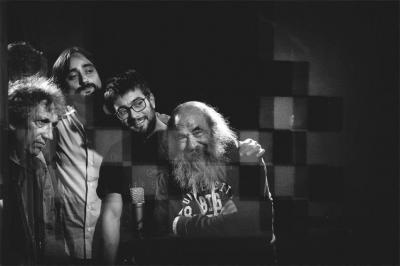 ROME—The international festival of cinema and audiovisual culture, Bif&st, will open at the picturesque port town of Bari in Puglia, on Saturday April 28.
 The festival is considered one of the most significant national exhibitions dedicated to the so-called 'Seventh Art' and this edition will see the Lucana Film Commission and La Basilicata previewing two films. The films have been financed by Bando Alla Crisi and will be part of collateral event with an exhibition and an unforgettable workshop of the work of the late photographer and journalist, Mimì Notarangelo.
 "Taranta on the Road" by Salvatore Allocca and produced by Emma Film will be previewed first on Saturday evening. The film was selected under the category of 'debut or second work' and depicts the story of two migrants who have arrived in Italy after the Arab Spring and are accompanied by a band on a tour between Puglia and Basilicata.
 There will also be a special event showing 'Urli e risvegli', a documentary written and directed by Nicola Ragone for Ivan Brienza's start up Cutfish film. Ragone, originally from Basilicata, has dedicated the documentary to the poet Grassano Carmine Donnola, a former alcoholic who completely transformed his life into a successful artist who has started to attract interest from the Italian press. The documentary also includes a cameo from singer-songwriter Eugenio Bennato as well as the photographer Ugo Lo Pinto who masterfully depicts the Basilicata countryside traversed by the poet Donnola.
 The exhibition of Mimì Notorangelo, will run alongside the film festival from April 20 to April 30, in the beautiful setting of the Grande Albergo in Bari. The exhibition will primarily feature Notorangelo's photography, in addition to her writings and political testimonies.
 The Pier Paolo Pasolini Association has organised a special Workshop to be conducted by the director David Grieco about the subject of the exhibition, entitled 'Domenico Notorangelo. The anthropological gaze of Pasolini", which will feature a host of other expert participants. The Workshop will take place on the morning of April 30.
jj