New York enjoys Prosecco DOC at Fashion Week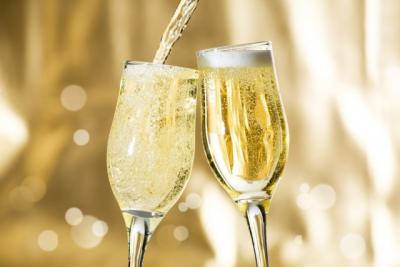 TREVISO -- A total of 200 bottles of Prosecco DOC (Controlled Designation of Origin) were uncorked in New York to celebrate the occasion of Women's High Fashion Couture Week (Feb. 10-12) and the Oxford Fashion Studio Runway Show (Feb.11).
 During the After Party and the Evening Show of the Couture Fashion Week, held in the Hospitality Suite of the Crowne Plaza in Times Square, bottles were offered from six associate companies and enjoyed by journalists, designers, models, VIPs and top consumers. Each VIP paid 1,500 dollars for a one-day ticket to the events.
 The Prosecco producers were: BiancaVigna, Castello di Roncade, Fantinel, Masottina, San Simone and Villa degli Olmi.
 Meanwhile, in Studio 450, the spacious loft lounge in Manhattan, on Feb. 11, Prosecco was provided from Ca' di Rajo, Cantine Ponte, Bacio della Luna, Serena Wine, Mionetto, Tosti, Piera Martellozzo, Valdo, Desiderio Jeio and Zonin 1821 to a whole range of high-profile names in the fashion industry from the Oxford Fashion Studio Runway Show.
 Popularity of the sparkling wine in America has grown dramatically over recent years, and indeed continues to do so. In 2016 for example, the volume of Prosecco consumed in the States increased by 22.38 percent in comparison to the year previous.
 sw