Ryder Cup 97 million "inadmissible"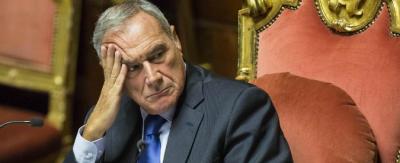 ROME -- President of the Senate Pietro Grasso has declared the amendment adopted Tuesday, which provides a guarantee of 97 million euros for the Ryder Cup, to be inadmissible, sport sources say Thursday.
 "It has nothing to do with the protection of savings," says Grasso.
 The government, now run by Paolo Gentiloni with Luca Lotti as the Minister of Sport, had referred the money to the 'Salva Banca' bill, which is designed for anything other than sports reform. It was, however, a democratic amendment that offered the right opportunity to guarantee the close to 100-million-euro investment in the tournament.
 sw