IVASS launches brand new website, 'useful for all'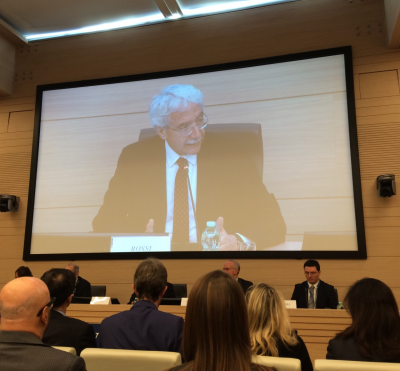 Salvatore Rossi, President of IVASS, in a press conference held Monday
 ROME – The Italian Insurance Supervisory Authority (in Italian 'Istituto per la vigilanza sulle assicurazioni' also known as IVASS) have launched a brand new website, with the aim of being accessible, dynamic, responsive and -- most importantly -- useful for all.
 The institution is an independent authority responsible for supervising all insurance business across the country, headed by Salvatore Rossi, the Deputy Governor of the Bank of Italy.
 In a press conference held Monday in the Italian capital, Rossi, joined by colleague Luciana Campanale and others, explained the workings of the modern site which is available in both Italian and English.
 The IVASS president referred to the freshly-launched platform as "a clear and precise way of finding information for all," and paid particular attention to the multimedia aspect of the site, collaborating with various forms of social media such as Google+, Youtube and Twitter.
 Practical and safe, functional and responsive, the site displays the most up-to-date news, legislation, statistics and press releases.
 To visit: www.ivass.it
 sw