Obituary: Tina Anselmi, first female minister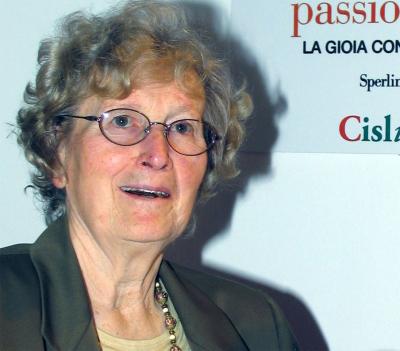 Tina Anselmi passed away Nov. 1, 2016
 ROME – Italy is saying its heartfelt goodbyes to its first female government minister, Tina Anselmi. Italian prime minister Matteo Renzi said she remains "an exemplary figure in the history of the republic."
 Anselmi joined the anti-fascist resistance movement in 1944, aged just 17, after being forced to witness a hanging of 31 prisoners at the hands of the Nazis. It was this year also when she joined the Christian Democracy party, beginning a career in politics to which she would dedicate her life.
 Following the Second World War, Anselmi graduated with a degree in Literature from the Catholic University of Milan, then becoming vice president of the European Female Union.
 Throughout her career in politics, the head-strong Anselmi achieved a range of achievements, and, indeed, records. She was re-elected five times in the Venice-Treviso region for the Democrazia Christiana political party, and gained the position of undersecretary to the Department of Work and Social Services three times, as well as serving as the Minister of Health under the Giulio Andreotti government, making her the first female member of the Italian cabinet.
 Anselmi was also one of the principal authors of the reform which introduced the National Health Service. In 1981, she presided over the Commission of inquiry into the P2 (Propaganda Due) illegal Masonic lodge, which was seen at the time as a threat to society, having the potential to lead a far-right coup attempt, successfully stopping all activity in 1985.
  Many influential names in Italian and international politics have paid their respects to the iconic figure. Renzi commemorated the first female minister, saying, "Partisan, trade unionist, committed to a life in politics and in the Italian institution, first woman minister in Italian history. Her strive for equal rights and her fight against the P2, plus her strong personality and discretion, has made her an example of passion for freedom within politics."
 The Minister of Reform and Equal Rights, Maria Elena Boschi, wrote on Facebook, "Tina Anselmi was determined to achieve new rights for everything and everyone, whilst always remembering, 'not one achievement is definitive.'"
 Italian Speaker of the House, Laura Boldrini, said of Anselmi on Twitter, "with Tina Anselmi you see nothing but a mother of Italian democracy."
 Italian president Sergio Mattarella stated, "we remember Tina Anselmi for her clear commitment to legality and to the good of the Italian community," from Israel, where he is on a state visit. 
 Tina Anselmi died in her house in Castelfranco Veneto, Treviso.
Born: March 25, 1927
Died: Nov. 1, 2016
 sw