Supreme Court to rule on slander of UK lecturers' champion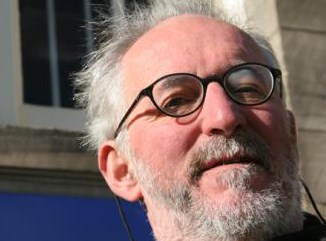 Long term campaigner for equal treatment of foreign lecturers in Italy will be in court to defend his personal rights on Friday
By ALYX BARKER
ROME -- David Petrie is "reasonably optimistic" following his hearing on Friday, and hopes that defamatory statements made against him during his campaign for equal treatment of national and foreign lecturers in Italy will finally be withdrawn.
 The 13 year long saga has been littered with dubious delays including missing evidence taken from the European Parliament's archives.
 Petrie, chairman of the Association of Foreign Lecturers in Italy (ALLSI), was accused by Bruno Civello, from the Italian Ministry of Education and Adriano Rossi, a former vice-Chancellor of the Oriental University of Naples, of calling Italy 'a country run by the mafia' during a hearing in 1997 where he gave evidence on the Italian state's discrimination against foreign lecturers.
 Petrie called this "a despicable and wicked lie. Unable to defend themselves in any decent way they resorted to an ad hominem attack."
 A legal battle then ensued, alongside the ongoing plight for equal treatment of foreign lecturers, with Petrie accusing Civello and Rossi of making defamatory statements against him. A recording of Petrie's original speech in the 1997 hearing, made by a journalist from the Guardian was denied admittance as evidence. When Petrie then requested the official European Parliament recording of the hearing, it was found to have mysteriously disappeared, the only tape being one that had been translated into French, and which had been wiped at crucial moments in Petrie's speech.
 The tape was subsequently recovered after Petrie threatened to sue the European Parliament for the costs of losing his defamation case, and the Court at First Instance found in Petrie's favour. The Bologna Court of Appeal overturned this decision however, and now, 13 years after the original statements were made, the case was heard in the Italian Supreme Court of Cassation on Friday.
The Advocate General at the hearing stated that there perhaps never should have been an appeal in the first place, as correct procedure was not followed.
 On the length of the case, Petrie said "If cases are slow it is because those who govern us wants them to be slow and despise, deeply despise the very idea of the rule of law."
 Petrie was represented on Friday by Professor Avv. Lorenzo Picotti – an Italian academic and practising lawyer who represents hundreds of lettori in Italy. According to Petrie he is "a man who has put law and its application before the more narrow interests of either the Italian universities or his own state –a credit to Italy, Europe and the rule of law."
 Petrie expects a decision in the next few months.