Italy 'wants to give citizenship to UK students'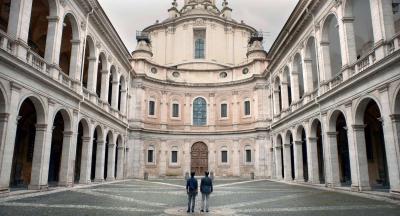 La Sapienza University in Rome
 ROME -- Italian Prime Minister Matteo Renzi  is considering  giving Italian citizenship to thousands of British students studying at Italian universities so that they can complete their studies despite Brexit,  Italian Undersecretary for European Affairs Sandro  Gozi  says.
  "We have to give a European response to British young people of the Erasmus generation,"  Gozi  told la Repubblica newspaper on Sunday. 
 Renzi  mooted the idea in a memorandum to aides at his office Palazzo Chigi, asking them to explore offering dual citizenship to British students as part of a new citizenship bill currently  being examined by the Italian Senate under which the old requirement of Italian blood for nationality would be cancelled in favour of anyone born in Italy or resident for a number of years.
 Renzi discussed the idea with French President François Hollande during talks on Saturday evening,  la Repubblica said.
 "It would be a way of saying that here in Italy older people don't want to trip up the young,"  the newspaper  said. 
 UK students enrolled at Italian universities who have paid fees for at least two years would be entitled to apply for a residence permit and obtain double citizenship, la Repubblica  added.
  jp