Morellino di Scansano for an international market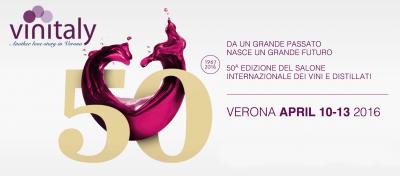 VERONA -- The Consortium for the Protection of Morellino di Scansano will lead the march in showcasing the wine growing and producing from the Maremma region of Tuscany, for the pleasure of various buyers from around the world at Vinitaly 2016, the international wine fair that will take place from April 10 to 13 in Verona.  This year will see the fair's 50th edition take place.
 In Hall D, and at Stand D2, the Consortium will in fact be present with an institutional space, enriched by a desk where visitors will be able to taste various versions of the Morellino di Scansano from the various vineyards that represent and celebrate the excellence of the Tuscan territory.
 At the heart of the collective exhibition, one will be able to see six Morellino vineyards presenting the high quality production of this wine to an international market.  Each cantina will be present with their own stand to demonstrate the quality and the uniqueness of production in Morellino and the surrounding earth.
 Throughout the event the Consortium have organised four different meetings, dedicated to the fifteen buyers from around the globe.  They will be coming from as far afield as Canada, Japan, Korea, Hong Kong, Singapore, and Germany.  Each will have the opportunity to discover the infinite nuances of the wine that has carried the Maremma into international recognition.
 ch