FAO's staff/management relations in the spotlight again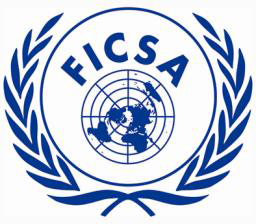 ROME -- The Federation of International Civil Servants (FICSA), along with UGSS (the Union of General Service Staff of FAO and WFP), have approved two resolutions on "the alarming status of Staff/Management Relations at FAO, calling for urgent remedial action"  for what they say are the parlous state of staff management relations within the UN Food and Agriculture Organisation (FAO).
 One of FICSA's resolutions states that it "urges the Governing Bodies of FAO to impress on the Director General of FAO the urgent need to re-establish proper staff/management relations, in full compliance with the FAO Regulations and the applicable Recognition Agreements."  UGSS' vote was also passed by consensus, expressing their deep disappointment that no tangible progress had been attained since their last meeting to re-establish proper Staff/Management Relations at FAO.
 They called on the Independent Chair of the FAO Council to appoint an independent mediator who would be on hand to help reinstate "meaningful staff management relations" within the organisation as quickly as possible.  This was a point that had already been requested in a Resolution of November 2015.
 These resolutions have been forwarded on to the FAO Director-General, and UGSS have said that they will be available to discuss these matters and explain their standpoint, as well as offering advice on potential remedial actions.
 They come after the debacle in Budapest, where as many as 30 members of staff allegedly decamped to UNICEF in search of higher pay and better opportunities, despite Director General José Graziano da Silva attempting to stop them in a move that was, according to sources "not his place."  As reported by the Insider, sources within the UN agency have also said that many of those heading the staff representative body AP within FAO are "doing everything in their power to comply with Management, rather than defending staff interests"