'Look at yourselves in the mirror," Arab experts tell NATO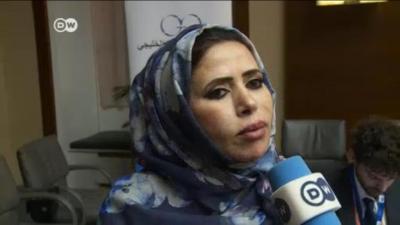 BRUSSELS - NATO policymakers attending an Atlantic Treaty Association (ATA) conference on security this week were urged by Palestinian former Security Minister Mohammed Dahlan to "look at yourselves in the mirror" and tackle Turkey's covert role in the rise of ISIS while Emirates Policy centre president Ebtesam Al Ketbi cautioned that if the West turns back Syrian refugees they may be forced to seek shelter in territory under the Islamist militia's control. Lebanese entrepreneur and philanthropist Fouad Makhzoumi urged the West to provide funding so that he can give more young people among the 1.5 million Syrian refugees in Lebanon a future through occupational training and micro credit schemes.
Dahlan told diplomats, defence experts and ATA members at the Mediterranean Gulf Forum held Wednesday and Thursday in the Palais d'Egmont in Brussels in cooperation with Abhath - Al Thuraya Consultancy that greater efforts have to be made to isolate ISIS's funding and recruitment sources.
"All Europe knows Daesh is dealing commercially with Turkey," he said, "look at yourselves in the mirror. You talk like Arabs did 40 years ago. Terrorism in Syria all comes through Turkey. You are complicating the issue."
Dahlan insisted it is possible to separate politics from religion in the Arab world. "Religion is being misused in politics" The moderate Palestinian pundit cited the example of the United Arab Emirates as a model to follow. "This is a country attracting people while offering religious tolerance with both mosques and churches. If you want to build a successful future you need a good example."
Dahlan, a member of the Fatah Central Committee who was part of the Palestinian negotiating team in the peace process after the Oslo Accords, expressed sadness at the deaths in the Paris attacks that made the conference particularly poignant but cautioned against heavy-handed policies. "The international community has destroyedIraq, Syria and Libya creating thousands of refugees some of whom become terrorists."
Dr Al Ketbi, an assistant professor of Political Science at UAE university and the only woman speaker at the conference, for her part cautioned that more attention has to be paid to Jihadist use of social networks targetting young people. "They are more attached to their (computer) devices than to their parents," she said. "Ninety percent of Jihadists are recruited through the internet."
"If refugees are sent back (from the West), if they are not accepted, then only Isis will accept them," she said. Greek ATA President Theodissi Georgiou responded by recalling tens of thousands of Syrian refugees accepted by Greece, Italy and Spain when arriving from north Africa. "Our countries have not left one person in the hands of Isis".
Asked about Saudi Arabian and Qatari involvement in funding Isis, Dr Al Ketbi acknowledged that "Regarding Syria everyone was involved in it. The Turkish border was open. Weapons and money have been misused by anti-Assad groups" but she underlined Iran's promotion of the sectarian card as much as Isis's backers. "Nobody has mentioned the role of Iran in creating a vacuum in Iraq and Syria in which terrorists can flourish."
Calling for greater controls on Isis transactions from sale of oil, gold and antiquites. Dr Al Ketbi said "Fighters were passing through Turkey, funds were going through Turkey. Turkey is a NATO member but nobody is saying anything."
Nevertheless Prof. Julian Lindley-French, a moderator in the discussion, insisted that "Turkey is a committed alliance member in the struggle against Daesh."
Makzhoumi, Chairman of Future Pipe Industries and founder of the Makhzoumi foundation, underlined the non-military instability factors in the region by pointing out that while the Middle East provides 40 percent of the world's energy its' population of 350 million people struggle to survive on low incomes. In Lebanon the average wage is dlrs 500 a month while Daesh is offering dlrs 800 or 1000 a month.
"We have to educate and train people so that they don't become pariahs," he said. "A child who spends the first 10 years of his life without education is lost. Let's work to invest your money so that migrants when you need them to come to Europe already have skills to offer."
Makzhoumi, seen by commentators as a potential future Lebanese prime minister, insisted that Lebanon will never strip its Christian communities, making up a third of their population, of their rights.
"It is in the Lebanese interest to ensure the status quo remains. We will defend it whatever it takes."
Jordanian General Awani Al Adwan for his part reminded delegates that the Palestinian-Israeli conflict is the prime source of tension in the region.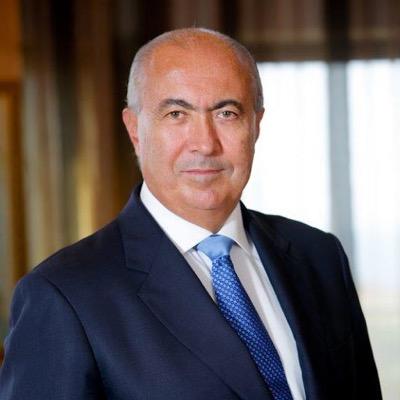 Ebtesam al Ketbi, President Emirates Policy Centre