The International Festival "Women in Jazz"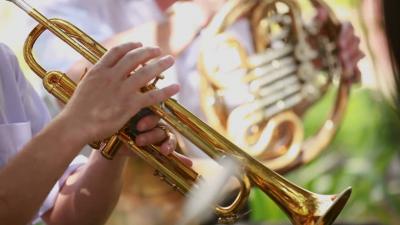 ROME - On Wednesday begins itinerant the International Festival "Women in Jazz". The wide program of concerts will be presented in four countries, Croatia, England, Italy and Poland.
  Woman in Jazz was created and directed by the MULAB with the support of Ministry of Culture MIBACT. It was established in order to promote and support italian musicians and jazz bands and to offer them an opportunity to perform overseas and to exchange ideas and experiences with artists from other European countries.
  The musicians are - the drummer Sanchietti Cecilia with her project "Circle Time" with David Grottelli on sax, Gaia Mighty on piano, Stefano Naples on bass and David Roar on trumpet; the singer and composer Federica Zammarchi and his "Jazz Oddity" with Enrico Zanisi on piano, Marco Siniscalco on bass and Emanuele Smimmo on drums; the saxophonist Milena Angelè driving "Resiliency" Edoardo Ravaglia on piano, Riccardo Gola on bass and Fabio Sasso on battery; singer Monica Demuru with "Blastula - Scarnoduo" in collaboration with Cristiano Calcagno on percussion and finally the bass player Silvia Bolognesi with his duo "Dialogue" with trumpeter Angelo Olivieri.
  Special guests of the festival will be the bass player and singer Laura Rosa Brunello Taglialatela, Elena and Chiara Paparusso Viola, WinJazz winners of the contest for the best among young composers / musicians, new talents of jazz between 18 and 29 years.
Croatia, Rijeka 11 – 12 Novembre
England, London 17 – 19 November
Italy, Roma 27 November
Poland, Katowice 4 – 5 Dicember
Program in Rome:
November 27, Casa del Jazz - Godmother of the evening: Rita Marcotulli
Cecilia Sanchietti - "Circle Time"
With: Cecilia Sanchietti (drums), David Grottelli (tenor and soprano), Mighty Gaia (piano), Stefano Napoli (bass)
Federica Zammarchi - "Jazz Oddity"
Federica Zammarchi (vocal), Enrico Zanisi (piano), Marco Siniscalco (bass), Emanuele Smimmo (drums)
Milena Angelè – "Resiliency"
Milena Angelè (tenor sax), Edoardo Ravaglia (piano), Riccardo Gola (bass), Fabio Sasso (drums)
Guests: Rosa Brunello, Laura Taglialatela, Elena and Chiara Paparusso Viola (WinJazz winners of the Contest)
More information:  www.mulab.it - mulab.it@gmail.com
Press: Fabiana Manuelli - fabianamanuelli@gmail.com