"Living and Loving in the Eternal City"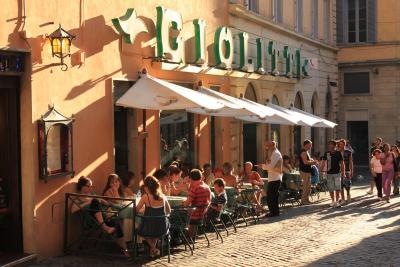 ROME - 
Sari Gilbert, American journalist and
 author of the book My Home Sweet Rome, published in 2014, will  give a talk about her many years of living in the Eternal City, 
which have inspired her work
. Sari will give "an unveiled view of her beloved adopted country's politics, its bureaucracy, its contradictory social customs, everyday concerns, and gastronomical habits."
 Ms Gilbert first came to Rome in the 1960s on a junior year program and then returned several times to complete graduate work, including a doctorate thesis on Italian foreign policy. In the 1970s, settling full time in Italy, she started writing about Italy for US and Canadian newspapers and magazines, concluding that journalism was more to her liking than research or a university career.
 She became the correspondent for Newsweek and the Washington Post, covering Italian politics – we were then in the throes of the Cold War and Italy was home to the largest Communist Party in the West – the Vatican (in 1978 an unprecedented assassination attempt was made against Pope John Paul II), the Mafia and less stressful topics such as tourism and travel, food and fashion. In 1991, Gilbert was hired by an Italian newspaper and worked as an Italian journalist until the end of 2007. Since then she has worked as an editor and translator and has several Italy-related websites. She is the lead-writer and co-author of the National Geographic Rome Traveler. Currently, Sari Gilbert is working on a tongue-in-cheek Italy travel guide and on a Rome-based mystery.
A talk will take place on Thursday 12 November 2015 at 16.00 at the Keats-Shelley House.
Entrance to the talk is included in the standard museum ticket.