Milan court bans use of UberPop app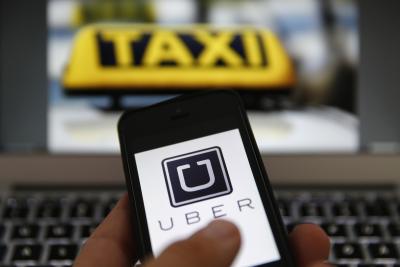 ROME - A court in Milan blocked the use of the UberPop app on Tuesday throughout Italy as protesting taxi drivers have their way after ongoing protests.
 The Silicon Valley based company Uber that allows anyone to offer a paid transport service to the public for an agreed fee via an app has been prohibited by a Milan court on the grounds of providing "illegal competition" to taxi drivers.
 Valued at $41 bn and with notable investors such as Google Inc, Uber has been making significant progress in the business world since its inception in 2009. However, Judge Marangoni stated in his ruling that Uber through the UberPop application "interferes with the taxi service organised by companies and provided by licence holders."
 This follows severe pressure from taxi drivers all over the world to put an end to the app's increasing activity in the market. As well as a 2pm slowdown in London on the same day as the Italian court ruling and violent protests in Paris last December, Italy has been a consistent opponent of the technology. Benedetta Arese Lucini, the General Manager of Uber in Italy, 31, has been labelled a prostitute, had eggs thrown at her and is forced to walk past posters with the words "I steal" strewn across her face in Milan where the Uber Italian headquarters are based.
 Tuesday marked a victory for the taxi industry as a whole, Pietro Gagliardi the union representative adding that "we didn't do it just for ourselves and our work but also for the safety of customers." Nevertheless, Gagliardi lamented the lack of help given by the public institutions, a sentiment then echoed by Arese Lucini who told reporters that "on their side, they don't feel like the government is doing enough for them."
 Consumer association Codacons reacted with frustration to the ruling, arguing that it "restricts competition and reduces the choice for citizens". Whilst the global future of Uber remains bright, the company is now facing similar legal action in France and Germany and has already been banned in Spain and the Netherlands.