Malawi orphans thank Commonwealth Club in Rome
A typical classroom in Malawi
Rome- Three orphan students from Malawi have expressed their gratitude to the Commonwealth Club of Rome and its members. Their donations are currently paying for education which they would otherwise not have had access to. Through The Malawi Orphan Care Trust Fund, founder Jill Bennet strives to help children who have lost one or both parents receive education so that they can work themselves out of poverty. In Malawi the equivalent of just $10 covers one whole term of school fees at a Community Day Secondary School.
The students have since been in touch with the Commonwealth Club in Rome to give updates on their progress. One student Funny Campingo writes, "I would like to thank you on behalf of my family for your great care, love and support you offer to me to continue with my education. I say many thanks to all members of Commonwealth Club of Rome day by day". She has passed seven of eight exams of her MSCE exams (final secondary school exams in Malawi) since 2009 and is also doing some harvesting work on a farm.
Shadreck Njawili  and Diana Kadzamia are thirteen years old and both lost their fathers. Shadreck's family faced great financial difficulty and despite his mother's attempts to keep him in education the financial burden was simply too great.  The headmaster spoke to the director of the school and he was allowed to stay in the hope that assistance would be found.  Thanks to the donation he received he now attends a school in Mzuzu and is described by the headmaster as "very hardworking and "thrilled that the Commonwealth Club of Rome is assisting him." Diana is the eldest of four children and has been selected to attend the Bandawe Girls Secondary School.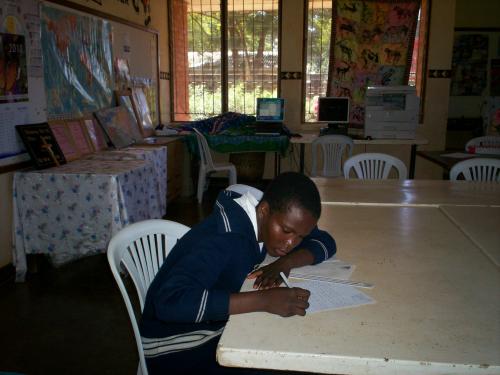 Funny Kampingo studying in a classroom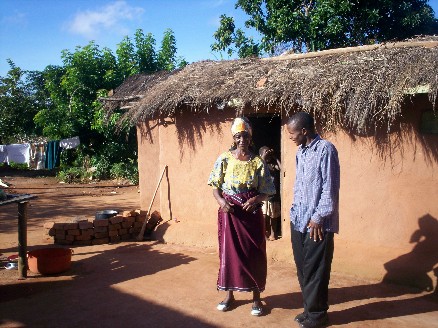 Newly qualified teacher Madalitsu with his Mother