Abakanowicz sculpture exhibition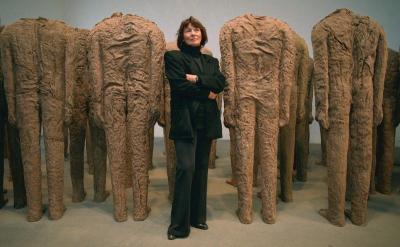 Abakanowicz and sculptures
VENICE –The artist's work will be shown on the island of San Giorgio Maggiore.
Born in Falenty in 1930, Magdalena Abakanowicz is a Polish sculptor who is notable for her use of textiles as an artistic medium. The exhibition, entitled Magdalena Abakanowicz: Crowd and Individual, will feature 110 sculptures made from jute. Arguably, the Crowds are the artist's most important work as they have appeared at various stages of her career.  
Produced by Luca Massimo Barbero, the installation is the result of a collaboration between Dusseldorf's Beck & Eggeling International Fine Art Gallery, Sigifredo di Canossa and the Giorgio Cini Foundation. It also marks the artist's return to Venice 35 years after she represented Poland at the Biennale in 1980.  
The exhibition will be on display from 12th April to 2nd Aug, open from 10am to 7pm daily.
For more information email info@cini.it or visit www.cini.it