"Verybello" spawns veritable words war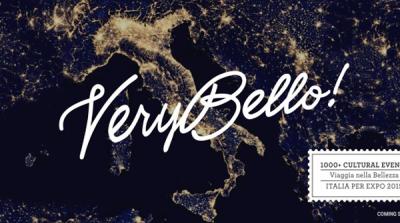 ROME - verybello.it, an online platform showcasing over 1300 events around Italy during the Expo Milan 2015 fair, set off a storm as it was unveiled by Culture Minister Dario Franceschini last week-end.
Since the beginning, the presentation of verybello.it has sparked scornful mirth and sharp criticism, especially among the social community that radically voted down the new platform which, according to Franceschini and Agriculture Minister Maurizio Martina and Expo Commissioner Giuseppe Sala, will be a powerful instruments to convey the interests of tourists to Italy and Expo 2015 from March to September.
Critics have underlined what they say are a multitude of mistakes by the government in the planning, marketing and building up of the official online platform. Indeed, verybello.it turned out to be, for the internet crowd, inappropriate for its kitsch name suggesting at first glance that it could be a dubious dating site, for lacking a proper website structure and an appealing design.
Just 24 hours after its official much-touted presentation, on Twitter there were already 13,000 tweets with the hash tag - #verybello – the majority making fun of the name, criticising the government's failed attempt to make the platform appealing but, in reality, fostering more of a bad joke on Italians.
Despite the lashback, Franceschini confidently tweeted "In 6 hours more than half million access to verybello.it" the culture minister said, "as we expected, great publicity from jokes on the web. Verygrazie!" he concluded.
Verybello.it did receive a substantial flood of traffic in the last two days, puting the concerns from critics into question.
The cause for the creation of verybello.it was to try and make Italy more attractive and appealing to youth, while creating a new tool to boost and gather as many tourists as possible towards Expo 2015 in Milan.  However, there are certain elements of the platform that are clearly poorly conceived.
The name 'verybello' is a typical Italian cliché that arguably does not work in this case; the twitter account of Verybello does has been poorly recieved at the moment; the website is only in Italian, which defeats the prupose of attracting non Italian tourists; it lacks a mobile app, a facebook page, a map site structure and the contents are not precise. Moreover, it is not clear which criteria the over 1300 events were chosen along with  the profile photo on the front page of website depicted Italy from satellite missing a part of Calabria and Sicily. 
Franceschini Monday replied to a pungent article of Il Fatto Quotidiano that questioned many of verybello's alleged mistakes. "Regarding the cost", said Franceschini, " the planning and building up of the website amounted to 35.000 euro in total. The language is only in Italian for a technical reason but from Feb.7 it will be also available in English, Chinese, Russian, Portuguese, German and French."  
 The minister's reply confirms the good intention behind the project of verybello.it as a launching platform for Italy and Expo 2015, hence it is reasonable to have committed revocable mistakes just as it is reasonable to receive criticism.
 Nevertheless, it is of interest to analyse users' comments and criticisms because they reflect the Italian on-going status of political disenchantment, in other words the lack of trust in politics and politicians. Indeed, 13,000 angry tweets may indicate the rigidity and mistrust Italians have in political institutions and correlated projects.