Vatican austerity "threatens 500 jobs"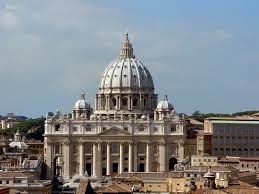 VATICAN CITY – Hundreds of calligraphers producing Apostolic blessings may lose jobs after the Vatican decided not to renew their contracts, claims a Calligraphers' association.
 The Vatican was quoted as saying that by ceasing to outsource the work to produce the official blessings a higher proportion of the sale proceeds will go to charities supported by the Catholic Church. In a letter to the calligraphers dated April 12, Bishop Konrad Krajewski pointed out that the Vatican's intention in authorising the sale of blessings had always been to raise money for charitable work. 
 However the multiple small businesses who have carried out the work for many years say that a percentage of their sales go to the Vatican under their current contracts and subsequently to charities. They claim that the decision not to renew the contract is motivated by the Vatican's wish to monopolise the specialised industry. Furthermore, they allege that the Vatican stands to capitalise on the positive reputation that these external companies have built for decades.
 As many as 500 people are due to lose their livelihoods in two months' time including calligraphers, shop-workers and painters, it is claimed. A petition addressed to Pope Francis by the group in June has so far received no response, they say.
 The group want to draw particular attention to the pontiff's multiple previous comments on the importance of work. Francis in a Sep. 3  speech said that who, "for the sake of money or business, or to earn even more takes away work, knows that he is taking away the dignity of a person."
 The petitioners add that, "focusing on the sensibility that Pope Francis has shown regarding social issues as well as for those living in poverty, we petitioners hope for a prompt reply, that may put an end to our discomfort and fear for the future for many families."
 Apostolic Blessings are issued for special occasions such as baptisms, marriages and significant wedding anniversaries and birthdays. They are currently available either directly from the Vatican, or specially approved shops.
 However, beginning Jan. 1 2015 the Vatican will undertake the production of the blessings internally, with their own team of calligraphers. They will also become the only official point of sale for the scrolls, selling directly to clients worldwide over the internet.
 As the Jan. 1 deadline rolls closer the group of workers still have faith in the pope. They reiterate now the appeal they made to Francis in June, saying, "you, whohave encouraged and revived new faith in many Christians, may unwittingly cause our despair and throw in poverty and precariousness several hundred families depriving them of work."
 The Vatican Press Office did not immediatly reply when Italian Insider emailed the Holy See to ask for a comment.