Industrial disputes close Pompeii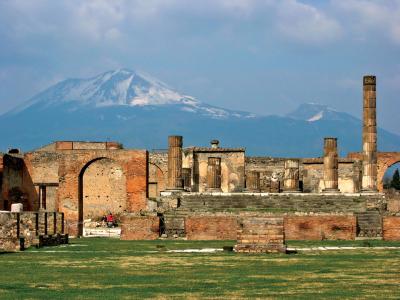 NAPLES – Union leaders reached a precarious agreement on Thursday, finally re-opening the site to an estimated 1,100 waiting tourists.
 The union action, which closed the UNESCO world heritage site on Tuesday and Wednesday, caused "incalculable damage to the image of the whole country," according to Culture Minister Dario Franceschini.
 Crowds of tourists continued to arrive at the ruins despite the closures due to communication failures. The strike was held to protest working conditions at the ancient city, and is only the latest action by unions at the site. A fragile agreement was reached on Thursday morning allowing the site to reopen three hours after the scheduled time at 11.00.
 The immensely important archaeological site has been plagued with problems this year, attracting worldwide attention. After heavy rains brought down walls in the city in April an international outcry prompted a European Union investment of some 105 million euros to preservation work.
 The Italian government has faced accusations of neglect and UNESCO warned that the site could stand to lose its World Heritage status, as well as becoming irreparably damaged.
 The world-famous site buried by a Mount Vesuvius eruption in 79 AD draws around two million visitors a year, and is consequently a major boon to the Italian economy, and in particular that of nearby Naples.
 The structural damage combined with ongoing industrial action could prove, as Franceschini fears, a dangerous threat to Italy's reputation amongst visitors.