Renzi calls Jobs Act confidence vote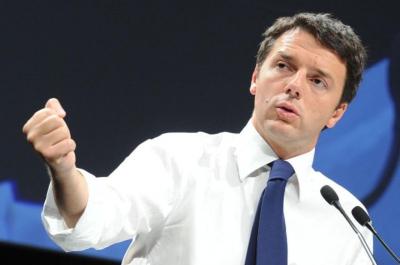 ROME- Prime Minister Matteo Renzi met with union leaders on Tuesday after his cabinet decided to put controversial changes to employment law to a Senate vote.
  The majority of Renzi's Democratic Party (PD) are in favour of the proposed changes, which would see Article 18 of the 1970 Worker's Statute altered to no longer include newly-hired employees. The article protects workers from unfair dismissal.
  Renzi argues that this change is necessary as the current law hinders employers, especially small businesses, from taking on new staff out of fear of not being able to terminate the contract easily. Reform, he says, will help to tackle the major issues of youth unemployment and the huge numbers of temporary and freelance contracts given in place of permanent jobs.
  However, dissidents within PD and labour unions fiercely object the reform, which they say puts workers at risk. Ministers hope that by bringing the issue to a confidence vote, opposing voices within the party may be brought in line, and made to vote in favour.
  On Monday left wing MP and opponent of the changes Stefano Fassina warned that Renzi would face "political consequences" for passing the law in spite of the opposition. During the past week emotions have been running high with CGIL Union Secretary Susanna Camusso comparing Renzi to Margaret Thatcher, she said that his reluctance to engage in social dialogue had "only been seen once before, with Mrs Thatcher."
  During Tuesday's meeting Renzi assured union leaders that his reform would help the struggling Italian economy, saying "We want Italy to return to being a leader in Europe." He also discussed other policies his party are pursuing to help workers and the unemployed, promising 1.5 billion euros for unemployment benefits in his next budget.
  He said that "a climate of confidence" is essential to Italy's economic recovery.
  Meanwhile fellow PD MP Federico Gelli spoke out in support of the Premier and the reforms, saying, "Fassina's threats don't scare anyone, does he want to impede Matteo Renzi and the government from keeping the commitment to change that it has made with the Italian people? Reform of the labour market is urgent and cannot be postponed."
  The vote of confidence may be brought before the Senate as early as Wednesday.