Mayor of Naples suspended from office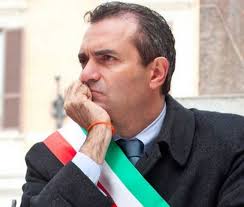 NAPLES – The order to remove Luigi de Magistris from his position came on Wednesday after he refused to step down despite being convicted of abuse of office.
De Magistris was due to give a press conference on Thursday afternoon in reaction to the suspension order. He has previously dismissed the court case against him as a politically motivated tactic to push him out of office, and vowed to continue to be mayor on the streets even in the event of suspension.
In the period of uncertainty leading up to Wednesday's order, he told journalists "I don't know what others will do, but I know what I will do, I will not resign, I will be mayor of Naples until 2016."
Italian anti-corruption law requires the automatic suspension of public figures for certain crimes. De Magistris was last week given a 15-month suspended sentence by a Roman court for his role in acquiring telephone data on Italian politicians without authorisation in the midst of a parliamentary inquiry, named "Why Not", into corruption.
The length of the suspension has not yet been established, technically for this infraction a maximum of 18 months could be imposed. However, when Interior Minister Angelino Alfano approved the suspension he did not specify a duration.
City council elections on Oct. 12 are due to proceed as planned.