EU Development Ministers to discuss global development goals and role of private sector in development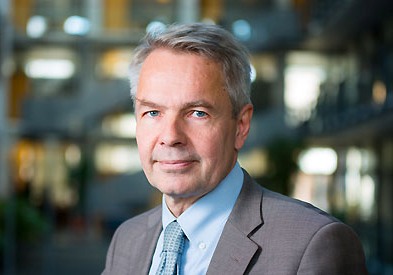 FLORENCE-Town hall Palazzo Vecchio in one of Italy's most beautiful cities hosted the first informal meeting of the European Ministers responsible for development cooperation on Monday and was chaired by Vice-Minister Lapo Pistelli.
 During the morning session, the priorities of the Italian presidency in the field of development were presented to the press. In the afternoon, delegations are expected to arrive. The informal meeting of ministers will take place on Tuesday will be followed by a press conference with the Vice-Minister for Foreign Affairs Lapo Pistelli and the European Commissioner for Development Andris Piebalgs.
 In the afternoon the heads of the delegations and the representatives of the international cooperation sector meet to discuss the role of the private sector within the framework of the post-2015 Development Agenda.
 Some of the items on the agenda of the informal meeting are the link between migration and development, the post-2015 Development Agenda, the role of the private sector, the contribution of Milan EXPO to 2015, the European year for Development. 
 Finnish Development Minister Pekka Haavisto is also due to attend the Informal Meeting of EU Development Ministers too. For the Post-2015 Development Agenda, Finland would like to see the EU assume a stronger and active role in the preparations. Clearly defined and solid stands must be approved for the EU to use in intergovernmental negotiations. Finland also considers it important that the EU discusses development goals especially with countries that have divergent views on this topic.
 The discussions regarding the private sector will focus on the creation of jobs and tax issues. Finland believes that, to increase employment, countries need the kind of economic growth that benefits all people and that reduces inequality and respects the environment. The private sector also has an important role in how taxes can be collected for public services and for the wider development of societies.
At lunch the ministers will discuss the links between migration and development. The ministers' guests will be Peter Sutherland, Special Representative of the UN Secretary-General, and William Swing, Director General of the International Organization for Migration (IOM). The EU's objective is to develop the dialogue on migration with third countries - particularly countries in the Mediterranean region, Central Africa and the Horn of Africa.