Wärtsilä expands its premises in Genoa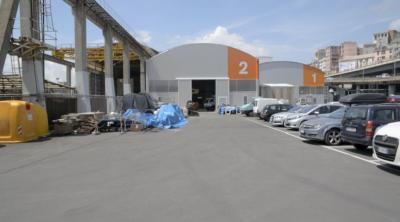 ROME-World leader in the provision of power generation solutions for the marine and energy industry Wärtsilä opens its new workshop following the restruction and expansion project of the lants of its premises in Genoa.
 The project involving the factory in Genoa - which has been running since 1990 and currently has 140 employees - aims to ensure high quality, safety and our experience as Total Solution Provider, in order to serve customers anywhere in the most eco-friendly way possible. It also offers employees of the premises in Genoa a more efficient and pleasant environment, respectful of safety and environmental standards.
 The main project steps have led to; the opening of the new area dedicated to headlines, analysis and correction of all processes in order to minimise the steps that do not contribute to added value (thanks to the Value Stream Mapping and Lean maintenance to ensure the reliability and security of equipment), a reduction in machine waste and increased efficiency and quality of the equipment that determine the final product.
 "The biggest challenge has been to maintain production during the renovation works, ensuring quality and timely deliveries," said Pierfrancesco Cassandra, General Manager Field Services – "This project has taught us that if a company works in harmony, it fosters a sense of belonging and can overcome challenges more easily".
 The aim of Wärtsilä Services is to offer a customer service covering the entire life cycle of products. The project to restructure the factories in Genoa is part of this goal, becoming a centre of excellence in the field of piston plating, E&A and Governors, implementing the Thruster reconditioning department and guaranteeing 100% quality of our Reconditioning and Overhauling. In addition to this, a part of the factory will be devoted entirely to the Navy, to ensure confidentiality and maximum quality.
 Wärtsilä is a global leader in providing solutions for the generation of energy for the entire life cycle of the plants designed for the marine and energy sector. Focusing on technological innovation and total efficiency, Wärtsilä is able to achieve maximum performance on an environmental and financial level, with solutions designed for the ships and power-generating plants of its customers.
 In 2013, Wärtsilä's net sales amounted to 4.7 billion euros, with approximately 18,700 employees, ca. 1300 in Italy. The company has more than 200 branches in nearly 70 countries around the world.
 Wärtsilä is listed on the NASDAQ OMX stock exchange in Helsinki, Finland.