China gets suspicious about Expo arrests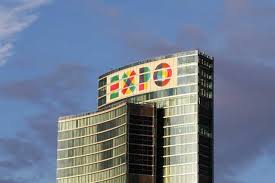 MILAN-After the arrest of Primo Greganti accused of corruption and tender fraud in connection with the Expo in Milan, the Chinese Communist Party started internal inquiries.
 Investigations initiated by the government in Beijing are aimed at discovering who held relationships with Mr Greganti. In the reports on his arrest, the convicted politician confirmed that he had been in contact with China, especially in regard to the pavilion designed by Daniel Libeskind for the Expo, however at the Chinese Embassy and the consulate in Milan nobody seems to remember Mr Greganti.
 It is yet unknown who was dealing with China for the public audits at the universal exhibit. However, China is not the only worried party involved in the Expo. The Chinese and Russian pavilions are the most expensive ones, and according to estimates they are worth between 40-50mln euros each.
 The Gruppo Seinco, in which Mr. Greganti was part of the council, has worked globally to get other countries involved in the Expo.
 Meanwhile in Milan, the regional Court of Audit in Lombardy opened its own probe into the network which allegedly organized bribes in exchange for Expo 2015 contracts.
 As stated in a memo from the Regional Prosecutor's office of the Court of Audit these investigations are a direct cause "of the recent decisions taken by the magistrates in regard to the fraud cases connected to public auctions which have been part of the Expo 2015."
 The Court issued a statement clarifying that the inquiry is being carried out "aside to the current investigations on the illicit contracts using infrastructures in Lombardy. Without forgetting former cases still open on public auctions regarding hospitals currently under preliminary investigation."
 A pool of magistrates was formed to follow the cases of fraud, public auctions and illicit contracts linked to the Expo, while Regional Procurator Antonio Caruso will be supervising the team responsible for cooperation with the Guardia di Finanza tax police.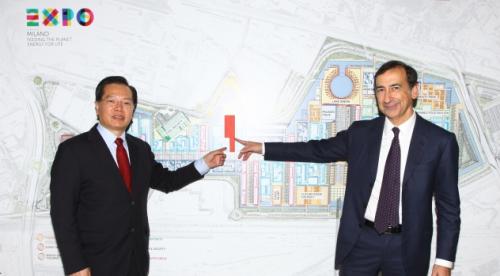 Wang Jinzhen, the Chinese commisioner general for the Expo, with Milan Expo CEO Giuseppe Sala