Rivals jostle to succeed embattled Berlusconi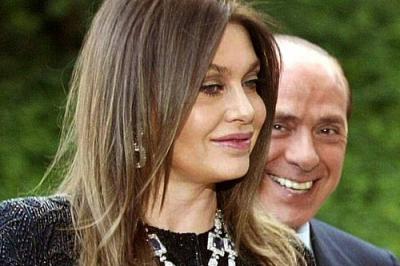 Rome — The long-running sex scandal that has swirled around Italy's eccentric prime minister for the last six months may be beginning to sap Silvio Berlusconi's vice-like grip on power.
    Despite a 60-seat majority in parliament and unprecedented control over the media, speculation has been mounting about potential rivals jostling to succeed the embattled conservative leader.
    Berlusconi's already bedraggled reputation took a further hit on Wednesday when the Corriere della Sera newspaper published fresh allegations about the prime minister's relations with showgirls and escorts contained in a deposition by the southern businessman Gianpaolo Tarantini.
    Tarantini, who is under investigation in Bari for alleged corruption and pimping, claimed he had accompanied around 30 women to social events at the prime minister's private residences and had paid some of them 1,000 euros (pounds 875) to stay overnight.
    "Knowing the premier's interest in the female sex, I simply brought girls to him whom I presented as my friends, not telling him that sometimes I was paying them," Tarantini reportedly told investigators.
    Berlusconi tackled the allegations head-on on Thursday when he was questioned about them in Sardinia by a correspondent for the Spanish daily El Pais.
    "There was no prostitution ring. That's a calumny," an angry Berlusconi said at a joint press conference with an embarrassed-looking Spanish premier, Jose Luis Zapatero, looking on perplexedly.
    "The greatest joy and satisfaction come from conquest. What satisfaction can there be if you pay a woman?" Berlusconi asked.
    The Italian premier said he was considering taking legal action against Patrizia D'Addario, the blonde call girl who first went public with claims that she had spent the night in Berlusconi's Roman residence and whose story has now been backed up by Tarantini.
    Unfazed by the scabrous topic, Berlusconi added that he was without a doubt, "the best prime minister in Italy's 150-year history".
    "Hearing the head of the Italian government denying having relations with prostitutes at an international summit is embarrassing and surreal," observed Massimo Donadi, an MP with the opposition Italy of Values party.
    "It's a situation that is certainly not improved by cabaret-style jokes, such as the claim that he is the best prime minister in Italian history," Donadi said.
    Most of the women cited by Tarantini as Berlusconi's guests have hotly denied his allegations, sometimes in terms that were not exactly flattering to the prime minister.
    Venezuelan actress and former Big Brother contestant Carolina Marconi admitted she had been a guest at Berlusconi's Palazzo Grazioli residence in Rome, but invited by more important people than Tarantini.
"And I never went to bed with him, just to be clear."
TV showgirl Barbara Guerra also denied being paid to have sex with the prime minister.
"My father is 50 and I find a man of that age already disgusting. Even more so Berlusconi. I couldn't go to bed with my grandfather," Guerra told the Corriere della Sera.
Others caught up in the scandal appear to have been enjoying the media attention. D'Addario herself and Noemi Letizia, the Neapolitan lingerie model who first set tongues wagging when Berlusconi attended her 18th birthday party back in April, both appeared at the Venice Film Festival to pose for photographers.
The 72-year-old Italian leader's amatorial abilities are likely to become the subject of a legal battle following his decision to launch million-euro libel actions against the left-leaning newspapers La Repubblica and L'Unita.
The premier appears to have been particularly stung by L'Unita's suggestion that he had on occasion to contend with erectile problems.
"Berlusconi is prepared to appear in court to explain that not only is he not a sexual ogre but neither is he impotent," his lawyer Nicolo Ghedini told Corriere della Sera recently.
The evidence of Tarantini and the showgirls could come in useful after all to prop up the premier's impugned manhood.
More worrying for Berlusconi, however, is the effect of the steady drip of embarrassing revelations on the Roman Catholic electorate, which has been a significant contributor to his political success.
Italians seem divided as to how easy it will be for Berlusconi to weather the storm.
"This won't damage him, because he is enormously popular with the Italians, who are real fans," said Sandro Luciani, a retired post office worker.
"They don't see him as an ordinary politician, but as a leader. They are really enamoured of him. That's the trouble."
Berlusconi himself insists that Italians identify with him as a self-made man with the same tastes and interests as ordinary people.
There are worrying signs of revolt, though, exemplified by an online comment posted by a Corriere della Sera reader: "Far from the best, he is easily the worst prime minister for a series of reasons that are so well known as to be not worth repeating. Drugged populace, when will you wake up?"
Paola Rolletta, an international aid worker with experience in Mozambique, attributed the tolerance of Italian public opinion to the narcotic effect of 30 years of Berlusconi-owned television.
"Italians are drugged by TV, which legitimizes everything," she said. "What's the difference between Italy and Swaziland, where the king chooses a new wife at a parade of topless virgins once a year?"
But Rolletta believes the tide is about to turn. "I don't think he'll survive another six months. He's become too much of an embarrassment. Perhaps they will allow him to bow out honorably, attributing his departure to ill-health."
The weekly magazine L'Espresso last Friday was also predicting the imminent political demise of the party-loving premier, naming House speaker Gianfranco Fini, centrist opposition leader Pierferdinando Casini, and Fiat and Ferrari chairman Luca Cordero di Montezemolo as possible successors.
That may explain why the Berlusconi family newspaper Il Giornale chose last week to launch a series of bitter political attacks on "comrade Fini", suggesting the former neofascist would actually be more at home with the left-wing opposition than as a member of Berlusconi's People of Freedom.