Italian artists celebrate British pop culture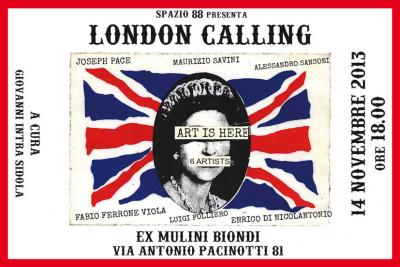 ROME - Six Italian artists have come together to celebrate British Pop Culture in an exhibition named after The Clash hit song 'London Calling'. 
The six artists, Henry Nicolantonio, Fabio Viola Ferrone, Louis Folliero, Joseph Pace, Alessandro Sansoni, and Maurizio Savini, will showcase their unique interpretations of British pop icons which include the use of paints, chewing gum, plastic bags, and cans. 
The exhibition takes place in Gallery 88 on Via Antonio Pacinotti 81 in Rome and will continue until Dec. 14. The event is free and includes a wine tasting. 
The gallery is open Tuesday through Saturday from 4 pm to 8 pm.